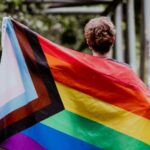 As parents of transgender and gender expansive kids, it's important to recognize that parents are part of the LGBTQIA+ community too! With June being Pride month, it's a great opportunity to learn about the history of trans people, and learn ways to celebrate this with our kids! 
Our community is a special and safe space to share our experiences raising trans kids. There are many events that represent our community throughout the year, even the small opportunities to educate one person at a time. These micro-activisms reflect the importance of advocating for trans rights all year long. But the Pride Month of June is more specific because there are so many activities that we celebrate as a community that offer opportunities to network with the community, reassure our kids that their journeys are important, understand and support them, and understand as parents our journeys are important too.
Here are 10 fun and simple ways you can celebrate Pride Month  with your kid (that are also great opportunities for bonding!)
Learn the history!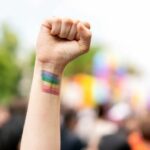 Pride month started as a political march, and though in many ways it still is, it's grown and changed over time. Pride officially started in 1970 as a reaction to the infamous Stonewall Rebellion (aka Stonewall Uprising or Stonewall Riots) in June 1969. As it was illegal at the time to dress in non-gender-conforming attire, such clubs often operated on the down-low. On June 28, police raided the Stonewall Inn, a gay bar in New York city's Greenwich village that also welcomed lesbians, drag queens, and transwomen. For 5 days, trans women and police faced off, as trans and nonbinary citizens fought to protect themselves and each other. During this time, though many trans women were beaten by police, the will to protect the rights and dignity of trans citizens fought back harder. This led to a series of spontaneous protests by members of the LGBTQIA+ community. Though this wasn't the first time trans people stood up against police harassment, it is the most well-known and led to the creation of what we know as Pride today.
Studying pride's history with your kid is important to understand the fight of many people, what we as a community are defending and how you can turn an apparently bad situation into a good one that raises consciousness about trans rights around the world. You can find books, short videos on YouTube, and online educational articles about the history of Pride, all free and accessible to you. Here are a few good family resources to start: 
Make your support visible!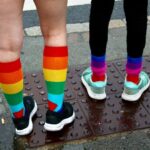 If your locality offers safe spaces to manifest your support, it could be a fun activity to go shopping with your kid for some Pride merchandise that will let you show how proud you are. All kinds of inexpensive items can be acquired, even online, and that's a  nice way of supporting the cause while becoming a visible member of the community. Start locally by finding stores that offer Pride merchandise, such as Target, Hot Topic, Kohls, Walmart, or JCPenney. You can find more variety by online shopping from stores and individuals created and run by trans people. Here are a few online options for Pride merch that will also benefit the trans and nonbinary community: 
If you feel very creative, you can also craft your own items with your kids. The possibilities are immense: painting flags, baking rainbow cupcakes, decorating the house, creating t-shirts, designing earrings or necklaces, and so on. You can also find cool ideas on Pinterest and Instagram.
Check for events in your locality!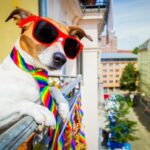 Your network is an important part of your support, so take this opportunity to boost it! This month there are a lot of special events either live or online that you can join. Gatherings, talks about very specific topics given by professionals and members of the community, markets, job fairs and of course, parades! A good place to start is IGLTA, or PrideFinder, both are global calendars for Pride events, or simply Google "Pride events near me" to find local celebrations you and your family can enjoy.
If you're not one for crowds, you can look to live or recorded feeds and broadcastings of live Pride celebrations near you or globally. Try Google's Pride for Everyone feed that documents global Pride parades using 360 degree cameras. A great way to see Pride across the world!
Movie marathon!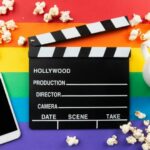 Make some popcorn,  order a pizza, and spend a relaxing part of your weekend watching trans-affirming movies or shows with your kid and sharing insights. Here are a few suggestions of shows that have trans characters that you can watch with your kid:
The Babysitter's Club

, S1 ep4: "Mary Anne Saves the Day" (TV-PG, 2020 Netflix series)




Bailey Delvecchio (Kai Shappley) is a trans girl, as learned by her babysitter, Mary Anne Spier who stands up for her with medical staff ignorant about this.

Supergirl

(TV-PG, 2015-2021 TV series)




Nia Nal / Dreamer (Nicole Maines) is a trans woman and regular character who works at CatCO, also the first trans superhero.

Chilling Adventures of Sabrina

(TV-14+, 2018-present TV series)




Theo Putnam (Lachlan Watson) is a trans man introduced in season one, originally known as Susie Putnam and Sabrina's close friend, they later transition and affirm his identity as a trans boy.

The Fosters

(TV14+, 2013-2018 TV series)




The Fosters is a family drama about a multi-ethnic blended family headed by a lesbian couple. Cole (Tom Phelan) is a trans man who struggles with his identity and trying to be seen as a boy, both emotionally and physically speaking, and being accepted as such. And Aaron (Elliot Fletcher), is a trans man who later dates Callie.

Glee

(TV-14+, 2009-2015 Musical TV series)




Unique Adams (Alex Newell) is a trans woman who was introduced as a shy teen boy, later becoming a vocalist, and becoming more confident as her trans woman alter ego, 'Unique'. By the 2013-2014 broadcast season, she had become a series regular.

Itaewon Class

(TV-14+, 2020 Korean TV series based on the webtoon)




Ma Hyun-yi (Lee Joo-young) is a trans woman who works as the chief cook for DanBam and is saving money for her gender-affirming surgery.

Rise

(TV-14+, 2018 TV series)




Michael Hallowell (Ellie Desautels) is a trans male music teacher.

A Series of Unfortunate Events

(TV-14+, 2017-2019 TV series)




Orlando (Matty Cardarople) is a nonbinary character and part of Count Olaf's acting troupe. Also known as: The Henchperson of Indeterminate Gender.

Shameless

(TV-14+, 2020 TV series)




Molly Milkovich (Madison Rothschild), trans half-sister of the other Milkovich children, first appears in season 3.

Zoey's Extraordinary Playlist

(TV-14+, 2020 TV series)




Mo (Alex Newell) is gender non-confirming who dressed as a male when at church, but later came out as their true self.
A variation of sharing media could be making a playlist of your kid's favorite trans-affirming podcasts and songs. If they haven't discovered them yet, make it something you can do together! There are many available on different platforms (i.e. Apple, Spotify, iHeartRadio, YouTube, etc.), in different forms and for all ages. There are many options out there, but we recommend trying out these podcasts to start: 
For Kids        

Queer Kid Stuff Podcast: An edutainment (education-entertainment) company that brings LGBTQIA+ and social justice media to kids and families. Also find them on YouTube for videos for all ages. 
Flyest Fables Podcast: From radio producer Morgan Givens, a serialized fiction podcast that captivates kids and adults alike with "hopepunk" tales starring children of color, stories both fantastical and modern, and nostalgic yet totally new.
For Parents
Transgender School Podcast:  An honest, eye-opening, mother-daughter conversation between Jackie a trans woman, and her mom, Bridget, as they share their gender journeys and what they've learned along the way.

How to Be a Girl Podcast: Marlo Mack and her blooming trans pre-teen girl share stories about their gender journeys. Featured on NPR, you can also find her memoir on our TransFamily Alliance Book Resources page.
Look for trans artists!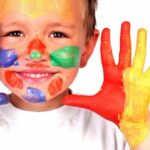 Painters, musicians, writers, poets, and all kinds of trans artists normally display their work during Pride, so look for them and attend a local art event with your kid. Pride is celebrated through art across the country, including San Diego Art of Pride, New Haven Pride Center, Pridelines of Miami, & Trans Pride L.A., among many others. Though there are negative narratives out there about the trans community, art is a magnificent way to let the world know from your own voice that there is much more about the trans experience that the world needs to know. This is a great way of reaffirming to your kid that our community is a positive one and that they can be whatever they choose to be.
If you're unable to find a local art event near you, you can find trans artists from around the nation and the globe through online platforms like Etsy, Redbubble, or various virtual art galleries. You can find trans artists on Etsy, and Trans Pride Art for sale on Etsy. Below are a few virtual art galleries featuring trans and nonbinary artists:
Volunteer for a cause!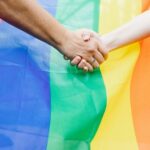 A valuable lesson in life is to recognize our own privilege and help others who are in need, and it's incredibly rewarding too! There are many causes that urgently need volunteers in our community, and this is a great chance to give and to support others. One way to do this is to donate to a transgender  cause or support organization, in either money or goods. When monetarily donating to an organization or cause, it's sometimes difficult to distinguish between what is legit and what isn't. We've collected a few wonderful organizations that are dedicated to supporting trans rights and social justice:
Transgender Law Center

(Oakland & Los Angeles): The largest national trans-led organization advocating for changes in law, policy, and social attitudes, gruonded in legal expertise & committed to racial justice.

Trans Lifeline

(US & Canada): A grassroots support hotline & nonprofit run by and for trans people.

National Center for Transgender Equality (ECTE)

(Washington D.C.): Founded in 2003 by trans activists, ECTE

advocates to change policies and society to increase understanding and acceptance of transgender people.
Buying goods and services from trans-owned businesses are another great way to show your support. If you're in the San Francisco area, here are a few fun businesses and eateries for you to check out with the family:
Local Brewing Co

.: Co-founder and head brewer Regan Long has brought excellent creations to the Bay Area for years, and also serves up a full house menu of comfort food.

Fluid Coop SF

: A pop-up cooperative cafe owned by 3 trans San Franciscans, serving up brewed & iced coffee options.

Humphry Slocombe Ice Cream

: Co-Founders Jake Godby and Sean Vahey push boundaries by offering delicious and unusual ice cream flavors like hibiscus beet sorbet. Dare your kid to try it!
The next time you're having coffee at your local LGBTQIA+ owned café, feel good knowing you're also helping our community build safe places for our families.
Read trans-affirming books!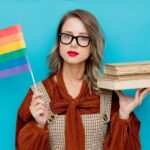 Believe it or not, there are trans-affirming books for parents, teens, and kids! You may enjoy a memoir from a parent of a trans kid. Your teen may enjoy one of the YA Fiction books with creative characters and affirming stories. There are even books for younger kiddos to help them better understand gender diversity. This is a great opportunity to open positive and proactive discussions with your kid about their Gender Journey. Here are a few kid-friendly books to start you and your family on your Pride history journey:
You can find these and many more trans-affirming books for kids of all ages (including adults!) at our TransFamily Alliance Book Resources page, then hustle to the library and check them out! 
Find a new group and activity!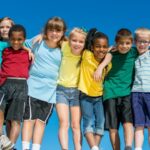 Find out if there are trans-friendly groups in your locality so your kid can join. It could be a community sport, some artistic activity, even a support group of peers where they hang out and share information. 
There are groups across the country that provide seasonal fun activities for trans and nonbinary kids such as HiTOPS in New Jersey, or virtual groups for teens and pre-teens to meet more of their peers such as through Gender Spectrum. 
Have a party or meeting!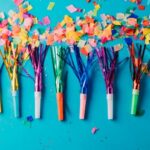 This is a great opportunity for your kid to celebrate in their own style with their friends. Pride is something that should be celebrated, and why not? Create some consciousness about it with our community. You can find inspiration for your Pride party on Pinterest or Instagram, or try out some of these fun party ideas:
Send out actual invitations and decorate with bright colorful designs!

Pick out something cute to wear! Outfits set the mood, and you can look cool doing it. Try a themed party or inviting your guests to dress up in their best clothes.

Set out some food favorites like finger foods and street-style snacks for day-long munching.

Provide a Glam Bar!  Pride is about expressing yourself, so break out the colorful makeup palettes, glitter, and spray-in hair color for a super glam party!

A Pride party isn't complete without colorful pastries and treats, so bake the rainbow! Go crazy with colored sugar sprinkles and food coloring, or visit your local store to pick up some ready-made rainbow cupcakes.

Provide a temporary tattoo station! Wash-off tattoos are a great way to show some spirit during Pride! You can find packs of temporary trans pride tattoos online through platforms like Etsy, such as

these cute and colorful ones

by MisceLaineousDesigns.
Having a party or reunion at home and getting busy preparing it and entertaining guests could be a great reaffirmation for your kid. 
New steps in your kid´s transition!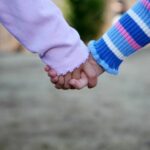 Is your kid thinking about taking their transition to the next level? This could be a good moment! Try starting by shopping for clothes that are more gender affirming, or supporting their decisions and ideas for a different hairstyle. Perhaps your kid is looking for their brand-new affirmed name and you can analyze the name book together, or book an appointment with a specialist for the next steps. 
Some kids feel like surfing the Pride wave in June and may decide to come out to friends and family. This is a great opportunity for a strategy meeting with your kid! They need all the support you can give them. 
For more information, check out the TransFamily Alliance Resources page.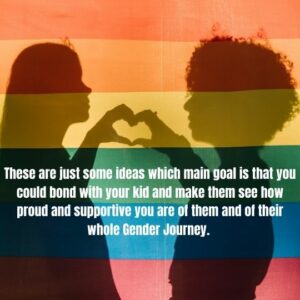 Recent posts