Moving You From Confusion & Fear
to Clarity & Confidence
Moving You From Confusion & Fear
to Clarity & Confidence
A Parent Education, Support Community and Resource Hub for parents raising trans youth
THE best place for you to get the support you need while raising healthy, well adjusted, and happy transgender/non-binary/gender expansive kids.
We truly are better together!
$24.99 (Ind) / $34.99 (plus 1) a month OR
get two months free and pay $249.99 / $349.99 for the year
#1 Resource Hub for Parents Raising Trans Youth
Video Recordings
Hundreds of hours of recorded material answering all of your questions, updated regularly.
Gender Journey
Your Gender Journey explained step-by-step.
Network & Support
24/7 access to nonjudgmental networking and support from other parents like you. Private messaging, and forums on a private, secure, and easy-to-use platform with no ads or bots.
Live Q&A and Virtual Meetings
Regular Live Q&A meetings with Dr. Shawn. Live virtual small group support meetings.
Resources
Professionally-curated, accurate resources, including the latest data and research, to support your decision-making around social, medical, and legal transitions.
Expert Interviews and Events
Educational workshops & interviews with experts on topics you request. Special networking events.
All parents are welcome here! We are better together!
TransFamily Alliance supports parents from all backgrounds and holds as part of its mission a full commitment to be supportive and accountable to issues of diversity. We welcome all parents regardless of age, race, gender, nationality, sexual orientation, physical ability, thinking style, religion, and physical location to our community and believe that our personal backgrounds bring richness to our community.
We support BIPOC parents and the Black Lives Matter movement. If any of us suffer, we all suffer.
All Black Lives Matter!
Why Is This Helpful to You?
You likely started your own journey with lots of confusion, fear, and doubt or this may be where you find yourself now. You may have even experienced periods of loss or grief. And if you're like most parents on this path, you've experienced lots of pressure to make decisions quickly that you don't or didn't feel prepared to make, or have felt pushed against your beliefs.
Many parents ask…
How do I know this is real?
How do I know what is right for my child?
What if I can't protect my child?
Will anyone ever love my child?
What will their future be?
What did I do wrong?
I support my child, so why do I feel so sad?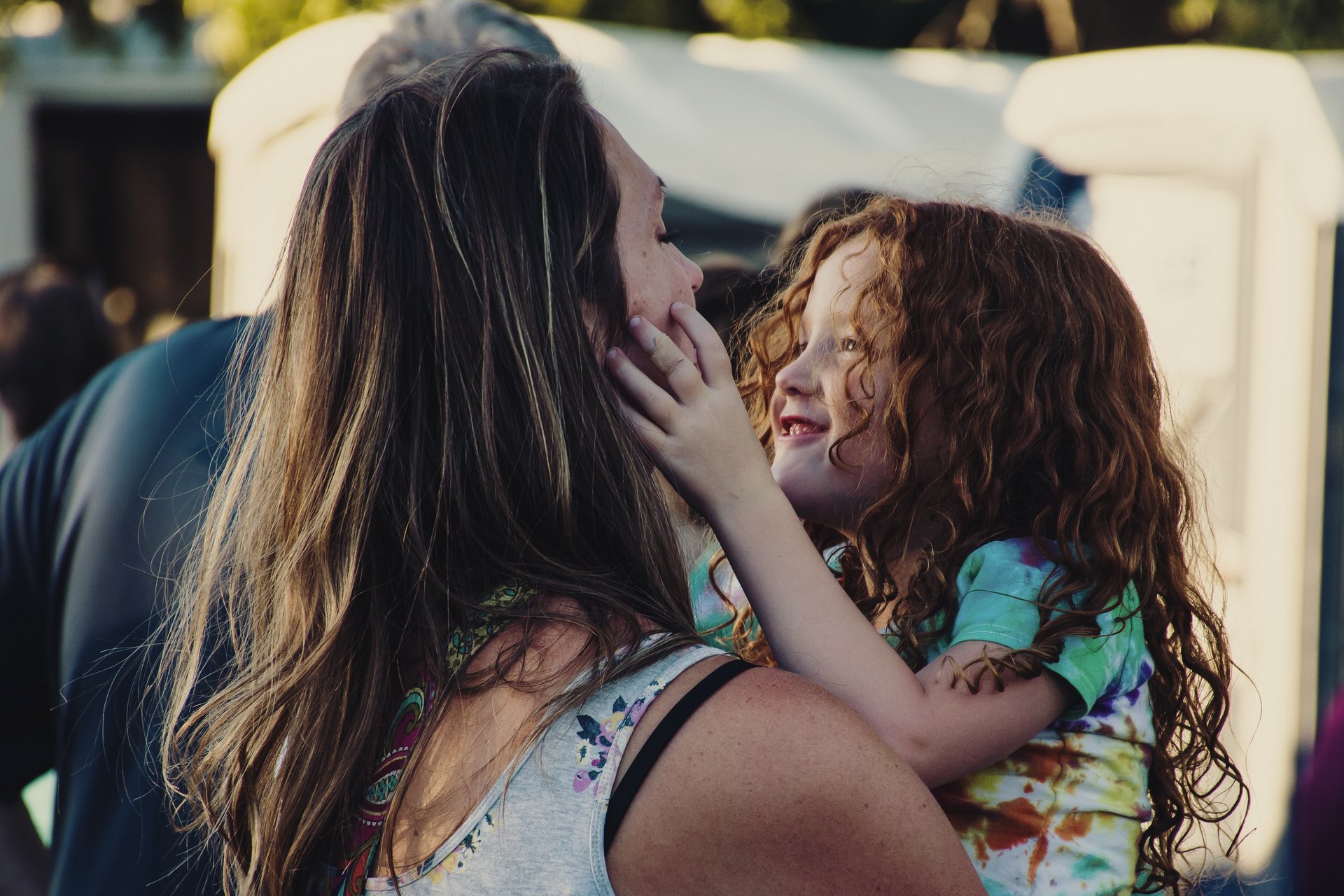 That's a bunch of stress to hold, especially if your spouse or other family members are in different places on their journey.
You have to manage all of this and get up to speed quickly, while your child is impatiently asking for changes because they are way down the road on their gender journey and struggling.
You may be feeling, or felt in the beginning, that you're all alone in this or maybe you've been on this journey a while and still feel alone and overwhelmed.
The good new is that eventually, with support, resources, and time you can find a place on this journey where you have a sense of confidence…both in your skills and the decisions you make around parenting and protecting your trans child, as well as gaining clarity about options, treatments and the best approach for your child and your family.
Most parents I've spoken with who've been on this journey for awhile have told me that having the support of other parents who have been in their shoes and having a place where they could find accurate information was a lifesaver.
So, I set out to build a community in collaboration with parents like you, incorporating both your wisdom and key questions along with the vast amount of resources, connections, and experience I have, to support you on a journey from confusion & fear to clarity & confidence.
Even if you've been on this journey for quite some time and found the clarity you need, the world is always throwing crap our way, and I for one, always appreciate having folks to run concerns by…or just learn from listening to others in a similar boat.
We're truly better together!
Some of What You Will Discover
Together we will explore the 6 Phases & Milestones of the TransFamily Gender Journey and the Steps to Gender Affirmative Parenting
First of all you will discover that you are not alone in all of this no matter where you are on your journey.
The gender journey for a parent follows a path that usually starts with a lot of fear and confusion. As you work your way through this first phase, which may involve some denial and bargaining, you find yourself squarely faced with the reality that your child is dealing with significant gender stuff and needs your help to navigate it. If in this process you realize your child is trans, non-binary, or gender expansive, you quickly set out on a quest to find accurate information about what to do to help your child and to figure out if this is even something you need to deal with. You are confronted with a lot of differing opinions, most of which are not backed by data or science. Confusion settles in and you feel lost and alone.
What we want you to know is that there are other parents here ready to support you and help you as you find your way. We have been there and are finding our way to confidence & clarity. Not only will you find the support you need, we have also taken the time to keep you up to date with the latest information we have on trans and family health.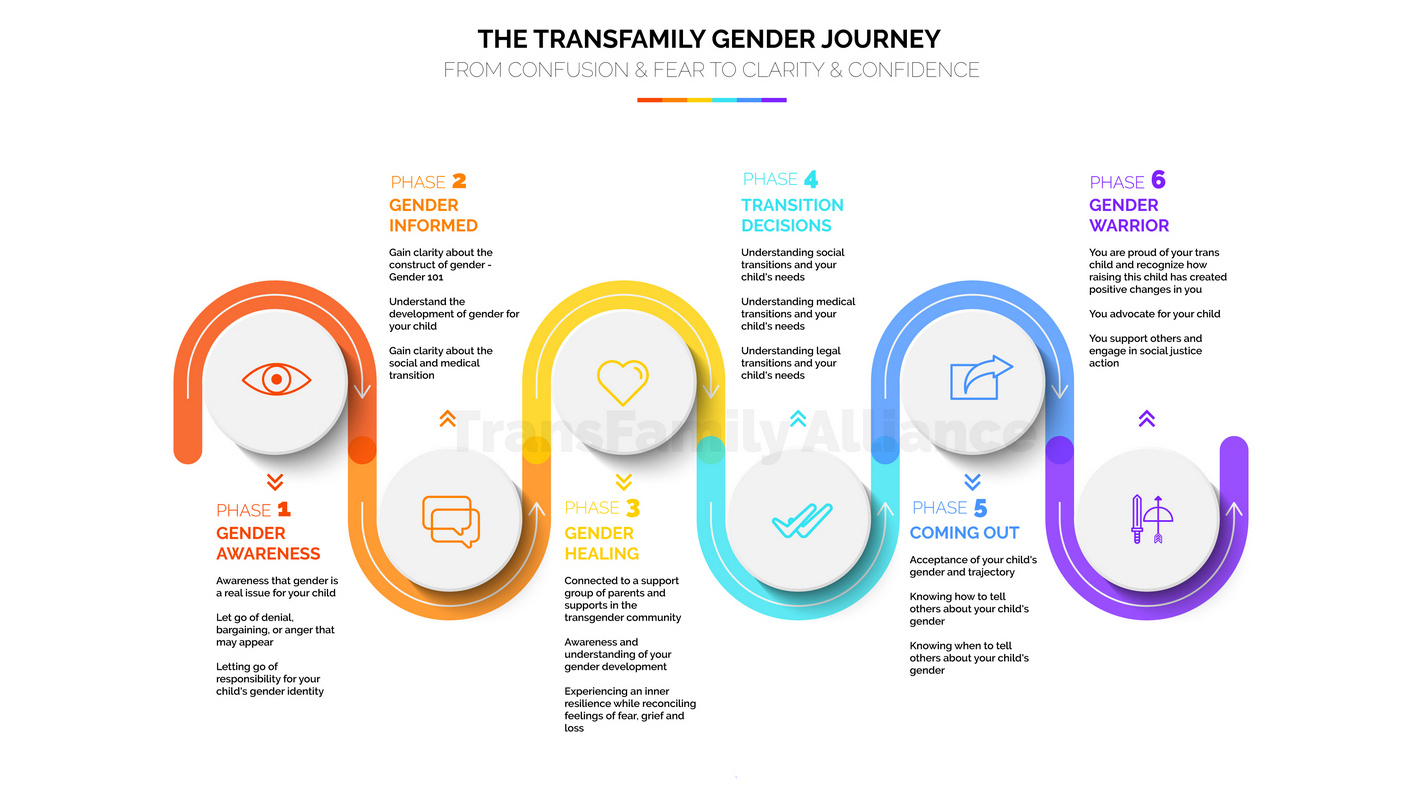 A deeper level of Gender Awareness allowing you to find…
The tools to gain clarity about your child's authentic gender.
How to let go or any denial, anger, and bargaining and work through beliefs that make it hard to understand your child's experience.
How to let go of blame and feeling responsible for your child's gender or expression.
The resources you need to be Gender Informed allowing you to…
Gain clarity about the construct and basics of gender, gender identity, and gender expression.
Understand the development of gender, gender identity, and the experience of gender dysphoria as it appears for your child.
Clearly know the process of social, medical, and legal transitions.
Know where to find accurate and up-to-date information.
Better understand the influence on your child of issues like depression, social anxiety, OCD, etc.
Your own path to Gender Healing which allows you to…
Know where to find support from other parents of trans youth, professionals, and the transgender community and accept it.
Develop a personal awareness and understanding of your own gender development and how that influences your parenting.
Increase your awareness of the influence of your culture and community on your ideas around gender.
Experience an inner resilience as as you reconcile feelings of fear, grief & loss.
How to make the best Transition Decisions for your child and family by…
Understanding the process of social transitions and how they relate to your child's and family's needs.
Understanding what medical transitions are, what's available, and how they relate to your child's and family's needs.
Understanding legal transitions, if and why they may be necessary, and how these relate to your child's and family's needs.
Knowing how and when to work with insurance companies, based on your location and the needs of your child.
How to navigate the process of Coming Out as a family through…
Open communication with your child.
Acceptance and understanding of your child's gender and their gender journey.
Knowing how to tell other's about your child's gender and your role as a parent of a trans/gender diverse child.
Knowing when to share about your child's gender and your role as a parent.
Your inner Gender Warrior as you build skills to…
Advocate for your child and family at school, with extended family, medical providers, and places of worship.
Understand and help manage the intersections of identity for your child, including neurodiversity, differing ability, sexuality, etc.
Protect yourself, your child, and family from bullies.
Launch your trans/non-binary child when the time is right.
Advocate for trans youth and the trans community on legal and policy levels.
And so much more!
Hello There!
I'm Dr. Shawn Giammattei the founder and CEO of the Gender Health Training Institute and the humble servant of the TransFamily Alliance.
Wondering who is this guy?
Well, I'm a clinical family psychologist, researcher, educator, and a gender specialist (certified by the World Association for Transgender Health) who has helped hundreds of parents like you raising transgender, non-binary, and gender-expansive youth on their own gender journeys. I'm very passionate about helping parents and families in general and I'm dedicated to helping you find the clarity and confidence you need to raise a happy, well-adjusted transgender, non-binary or gender expansive child.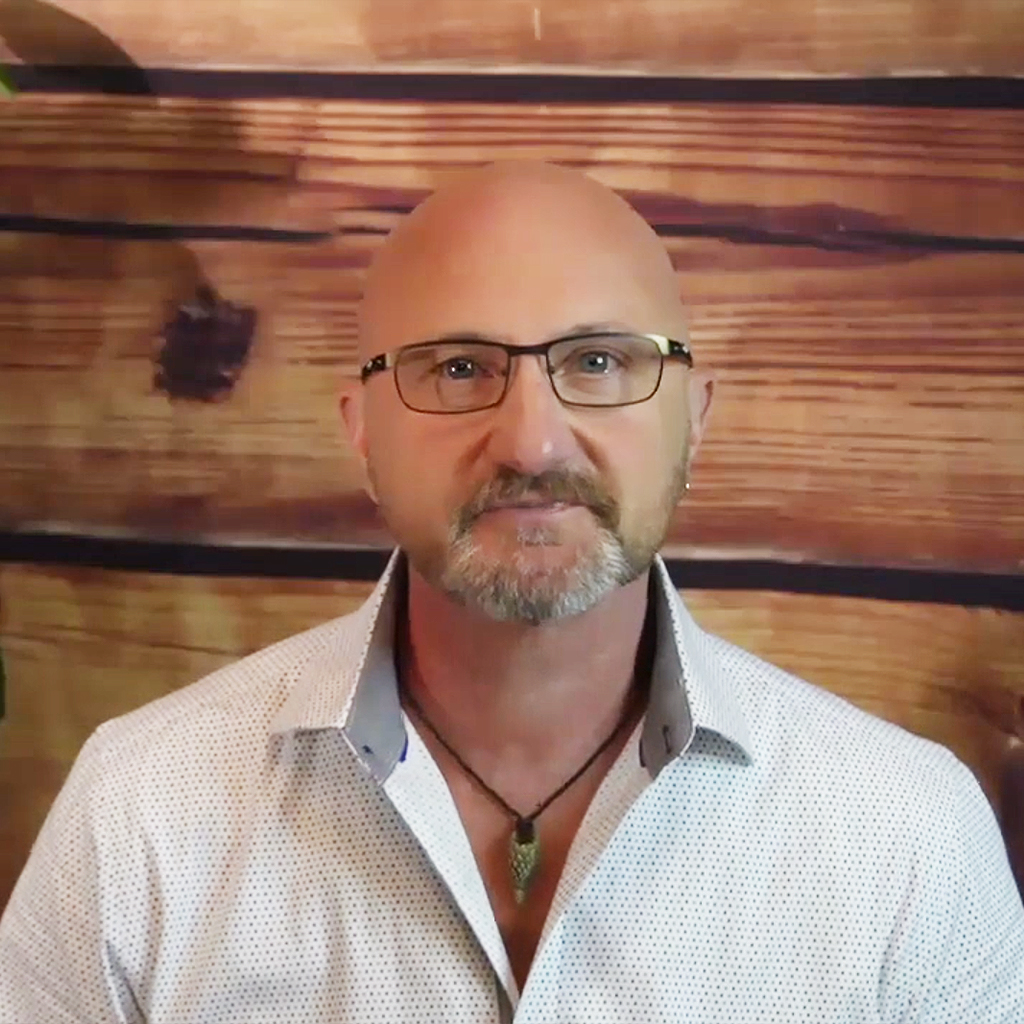 Here are my thoughts & approach
This is your community!
I will continue to build it, maintain it, and bring you what you want and need on your own journey.
Here is some of what you will have available to you if you join us…
Hundreds of hours of recorded material with all of your questions answered, updated weekly
Gender Journey explained step-by-step
A 24/7, private, nonjudgmental, community made up ONLY of parents/caregivers of trans or gender non-binary youth (and some gender affirming support staff).
Live virtual support meetings – private, secure, and geared towards your needs.
Workshops and Live Q&A sessions dedicated to helping you on your own TransFamily Gender Journey
A central location for professionally curated, accurate, and fully searchable resources.
Interviews with experts on topics you want to know more about.
The ability to network with parents all over the world, as well as easily connect with parents who are nearby.
Parent-run live chat groups, private messaging, and threaded discussions.
Private, secure, ad-free, easy-to-use interface.
Android or IOS app so you don't need a computer to stay connected.
And Much, Much, More…
How much does it cost?
Many parents of trans youth have spent over $300 monthly…that's $3000 to $5000 a year… on therapy, support groups, and attending conferences to access all of this and rarely in a time frame that works for them.
One 30 minute consultation with a medical or legal expert can costs hundreds of dollars.
The live support and direct access you get to me each month is worth well over $900.
While the TransFamily Alliance is certainly not a replacement for therapy, I believe that most parents don't need therapy, they need support and resources.
If you add it all up this would cost you around $1200 a month, but the TransFamily Alliance is here to help you with all of this for a fraction of the price.
If you do need the help of a therapist, having access to these resources can only enhance your work, and allow you to really hone in on what is most important in your sessions, saving you hundreds, if not thousands of dollars, in the long run.
Come join us as a new member and your price will be $24.99 for a single parent/caregiver
or $34.99 a month (for 2 caregivers).
This is 98% off what you would usually spend and offers you so much more and conveniently available online and catered around your busy schedule!
You'll get the support and resources you need when you need them, wherever you are on your journey.
Here's the best part though…
If you join us now not only will your price be 98% off what you would normally pay for all of this, but you'll be locked into that price for as long as you remain a member, even if the price goes up!
Another option is to join with an annual membership, at $249.99 or $349.99, which gives you an extra two months free.
As a member of the TransFamily Alliance you get access to all the network resources, private groups, including all professional trainings and expert interviews for free, as well as anything new we add in the future…
Everything on entire site for as long as you stay a member.
Click the link below and join us!
Just $24.99 per month for an individual caregiver
or $34.99 per Month/ for 2 caregivers
SAVE 98%!
Bonus # 1…
The Gender 101 Workshop for Parents
This interactive workshop explores the biological/psychological constructs of sex, gender, and sexuality.
You will discover the terminology every parent should know, how to explore these concepts with your child, and what to avoid. Media and cultural narratives are uncovered with an understanding of how these messages impact you, your family, and your child. We will also cover the basics of gender dysphoria, types of transitions, and models of addressing these that are commonly used.
(A $49 value – Free)
Bonus #2…
Transgender Identity Development Workshop for Parents
This interactive and experiential workshop explores in depth the developmental experience of trans, non-binary, and gender diverse children, youth, and their families.
It helps parents understand their child's experience of growing up and navigating "normal" developmental processes like puberty, school, dating, work, peers, etc. and the different experiences that being gender diverse add to the mix.
(a $90 value – Free)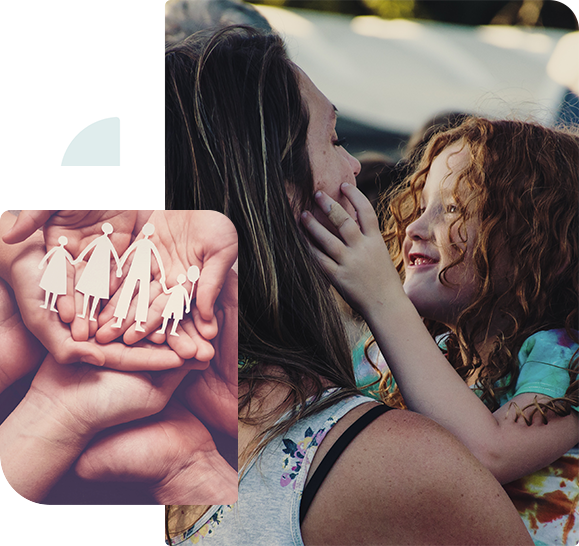 $24.99 (Ind) / $34.99 (plus 1) a month OR
get two months free and pay $249.99 / $349.99 for the year
and stay locked in at that price as long as you stay a member, even when the price goes up.
This Community Can Take You from Fear & Confusion to Confidence & Clarity as the Parent of a Trans, Non-Binary, or Gender Expansive Child
The TransFamily Alliance Membership Community…
… will meet you exactly where you are in your own gender journey
monthly themes and weekly content are designed to answer your burning questions
ask any question and get immediate support and resources from parents who are also on this journey
provides content and exercises based on where you are on your own gender journey and the unique journey of your child
… uncovers where you are on your own gender journey as a human and as a parent and moves you to the next step
doing the key self-discovery work necessary to be the best parent and advocate for your trans child
understand how your own history and biases both enhance and get in the way of your parenting
understand how your own history, culture, and gender stories impact your own experience of parenting a trans child and how to reconcile conflicts
… professional-led workshops will take you through and beyond Gender 101 trainings
fills in the gaps in your knowledge base
Experientially dive deeper into your understandings of gender, gender identity, gender incongruence and more.
know what the differences are between social, medical and legal transitions
understand yours and your child's options around blockers, hormones, and surgeries – are these necessary and when do you need to think about these things?
… improves your parenting and advocacy skills
know exactly what to ask to find the right providers for your child, your family and yourself
know what your child's and your parental rights are
know when it is okay to slow down and when you need to speed up
knowing what is gender related and what is behavior that needs to be addressed and changed
… provides exploration and support for some of your more complicated situations
Explores how to manage dismissive family members
Co-parenting a gender diverse or trans child
Distinguishing between gender dysphoria, gender noise, and other co-occuring issues when things are not straight forward
Understanding trauma and how this is expressed in the trans community
helping your child manage the intersections of gender & neurodiversity
how to recognize and where to find help when faced with serious health and safety issues
… is interactive and accessible when you need it, at your own speed, and in your own time
Access the materials, resources, worshops, and get answers when you need them
Ask questions anytime and get prompt feedback
… allows you to connect with other parents who are walking in your shoes as well as experts in the field of trans health and advocacy
You will have regular access Dr. Shawn Giammattei, a seasoned clinician, educator, researcher, and expert in the field, who is also a member of the trans community
You will have access to monthly interviews with top experts in trans health where you can ask your burning questions
Dr. Shawn will also bring you content that is both scientifically sound as well as personal
He will help you decipher data and how to find what is accurate
And be readily available to answer any questions
… most importantly, TransFamily Alliance offers regular interaction and support with other moms walking the same path
Learn and build relationships alongside other moms in the same position as you or possibly further along on their journey
Become part of a community of trans affirming parents
Frequently Asked Questions
What Members are Saying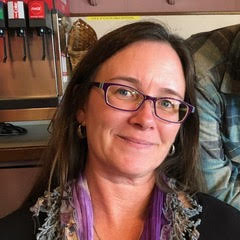 "TransFamily has given me a place, a community and a sense of belonging. It is a place where I am able to talk with other parents about our gender journey we are all on with our kiddos. A place to share our struggles and our joys, where we know we are understood and supported."
Kimberly,

Proud mom of a 17 yr old Trans Daughter
"I have found the connection, education and support that is the core of the TransFamily Alliance to be invaluable. It's an impactful twofer: The parents' shared experiences are empowering and uplifting, rich with honesty and encouragement, while Dr. Shawn Giammattei is a compassionate and skilled therapist who guides growth, understanding, and connection for TransFamily Alliance participants. For all the questions, concerns and joys that are part of parenting a transgender or gender-expansive child, I know others will also be grateful to be part of this powerful group that seeks to support families so well."
Natalie Z.,

Mom of a gender expansive adolescent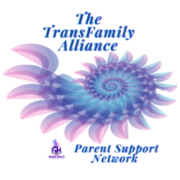 Click the button below
Join Us As We Support You on Your Gender Journey From Confusion & Fear to Clarity & Confidence Raising A Trans, Non-Binary, or Gender Expansive Child.
Still have questions?
No problem! Ask us live on Messenger right now.
Valued At Over $1200 monthly
Just $24.99 (Ind) – $34.99 (for 2) per Month
That's 98% off!
100% Satisfaction Guarantee. If you're not completely satisfied, simply cancel your membership at anytime and continue to enjoy the benefits for duration of your paid membership. If you paid for an annual membership and participated but found the group is not right your you, you can get a full refund in the first 30 days. After 30 days, we cannot give a refund, but you'll retain access to the entire network until your membership ends.
*DISCLAIMER: even though I am a psychologist, this is not a therapy group and this community would in no way be a replacement for therapy. If you do need extra help and you don't already have someone you work with you should find a gender affirming professional to help you out. This is simply an additional resource and community to support you, it is not therapy.
FOUNDED BY DR. SHAWN V. GIAMMATTEI WHO IS AFFILIATED WITH & FEATURED IN